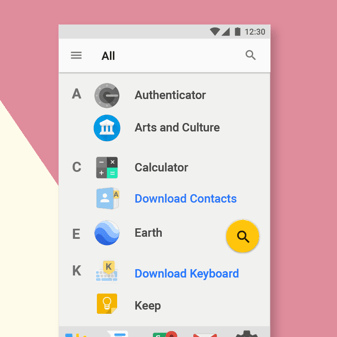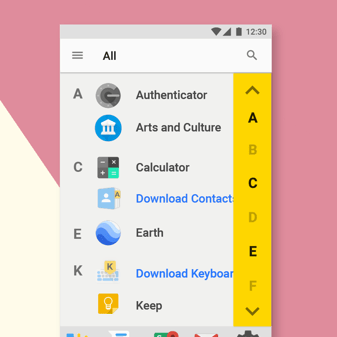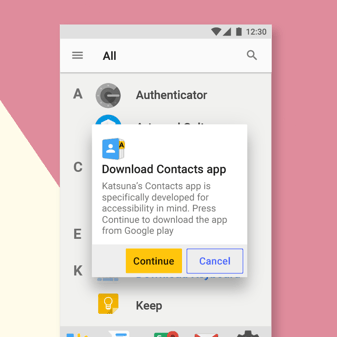 Access quickly your favorite apps and find with only to clicks the app you are like. Moreover management of applications is super easy.
Input is significant. The outcome of our work is a distinct keyboard with respect to negative space, no unneeded elements and easy to read letters. On top of that we added a numeric keyboard to improve experience on typing numbers. We did not include a words recommendation system because it adds complexity with no real value as our users usually type a small amount of words.
We created an optimal contacts application. Attention on being constantly in the same context to help users perform the intended actions with comfort and accuracy. Important is the simple way for adding new contacts through a series of distinct steps.
With Katsuna Calls a user can perform a call or send message in one single step.
Messaging is about clarity. With the self-evolving UI concept the Katsuna messaging application improves massively content readability.
The Katsuna Homescreen widget gives direct access to important side-information. We blended weather, battery and clock functionality.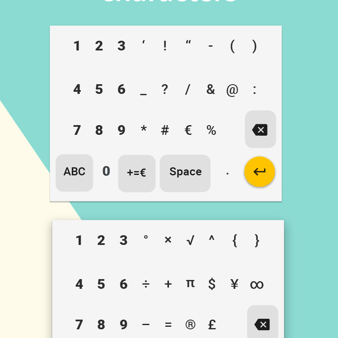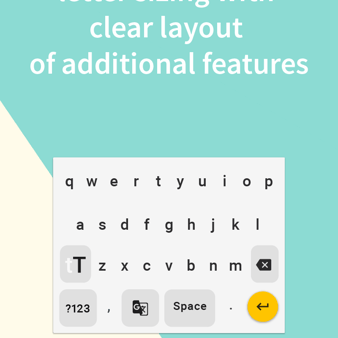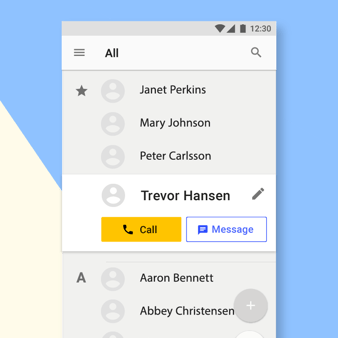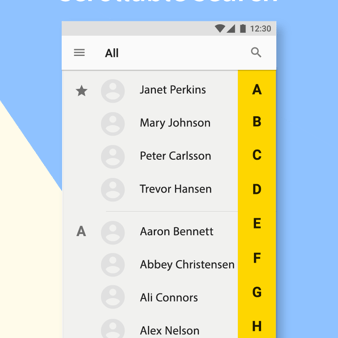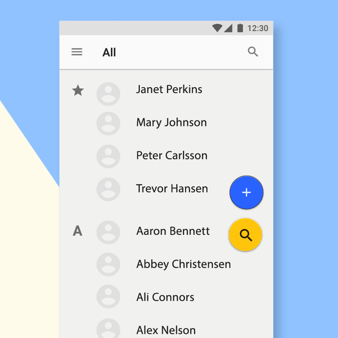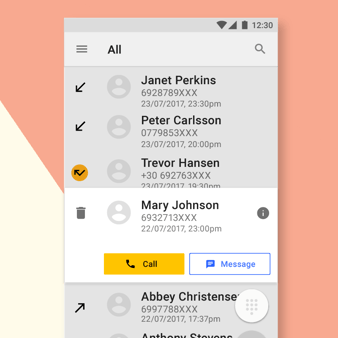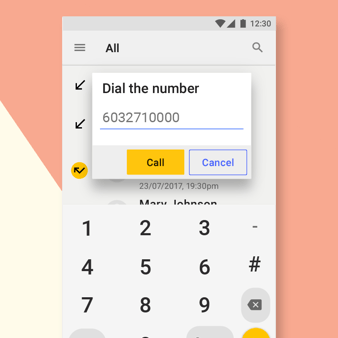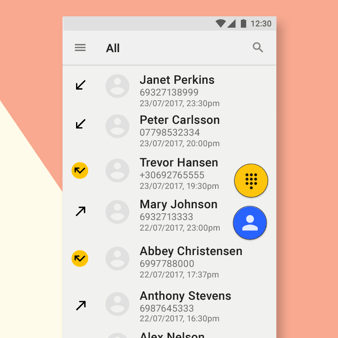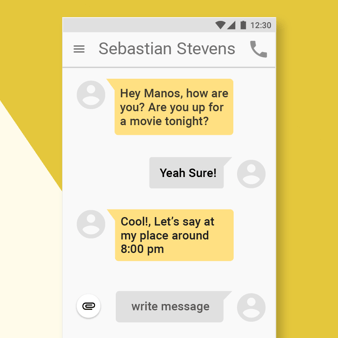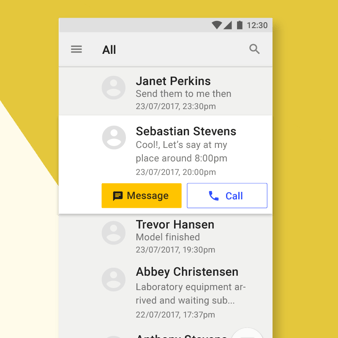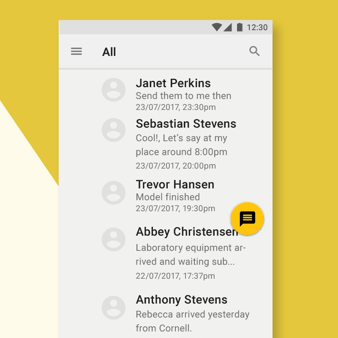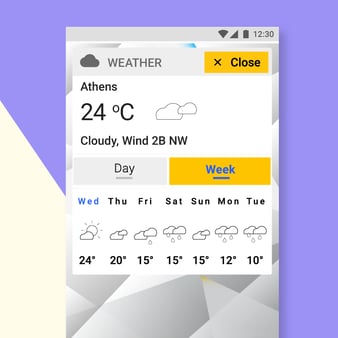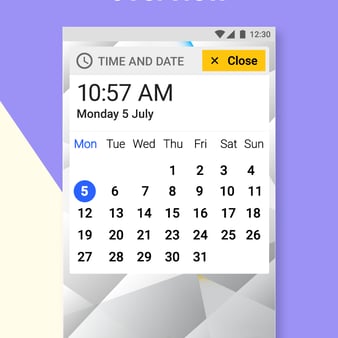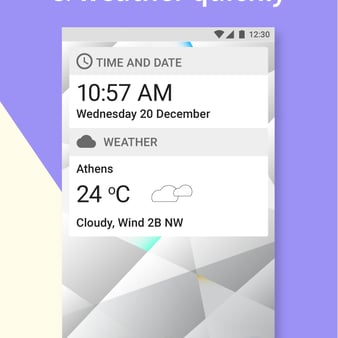 Set, edit, delete, snooze or dismiss alarms effortlessly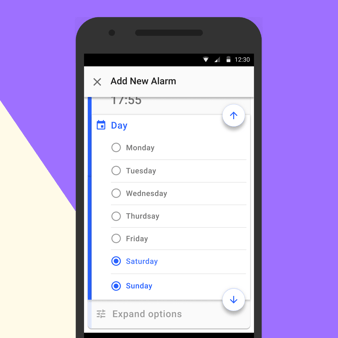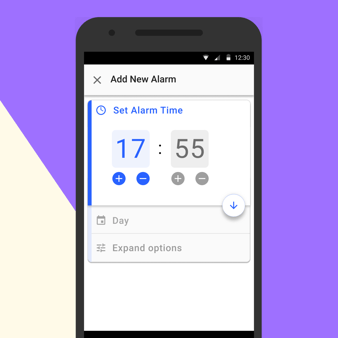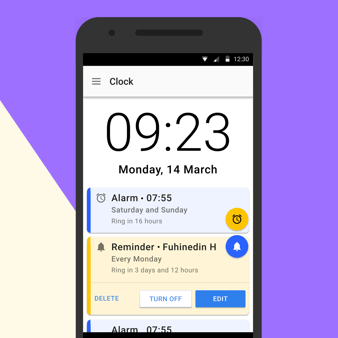 Self-evolving User Interface
We are glad to announce the Katsuna Android ROM. We are rethinking Android and we offer an optimal tailored experience to users of the old age. We are offering a solution for people that struggle with smartphones.
Katsuna ROM understands user optical and cognitive capabilities and through an active listening process can constantly self-evolve to provide a continuous optimal experience.
People are used to read from up to down. This optical human understanding led the majority of designers to place important items on the top. But control items are about interaction and not vision. We developed a concept where all the important actions can be performed with a single hand. All action buttons and even the quick settings can now be reached with comfort.
Settings
The Katsuna Settings is a compact solution offering all necessary options but no more. You can go to "More Settings" to access the full list. All Katsuna apps change accordingly
Accessible colors

Size according to your needs

Left hand more
Quick Settings
Quick Settings are very similar to the Settings offering a consistent experience. List is used instead of grid for better readability.
Call handler
Smooth Design for accepting, declining and controlling calls.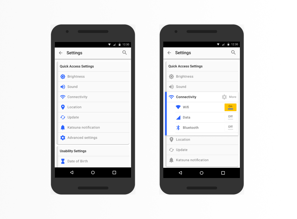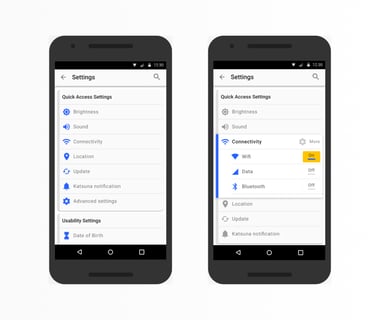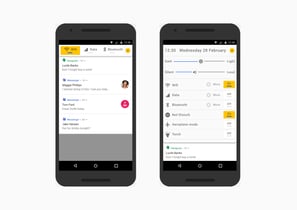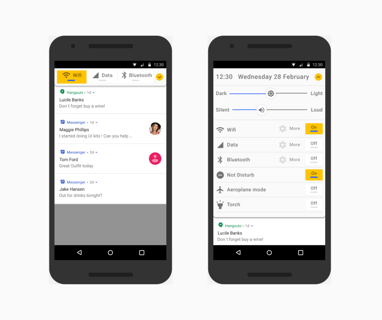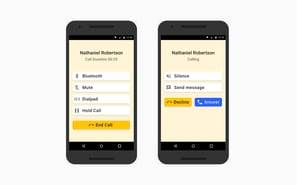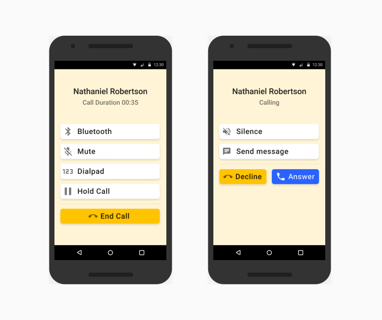 Within the ROM you can find the ecosystem of apps and more..
The Katsuna ROM is available for the Google Nexus devices: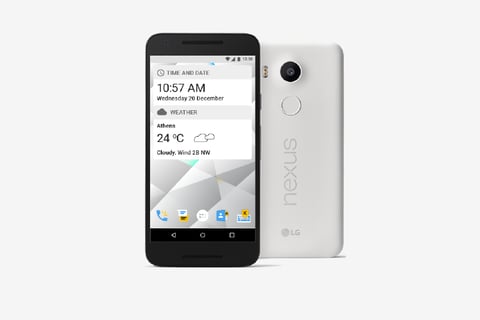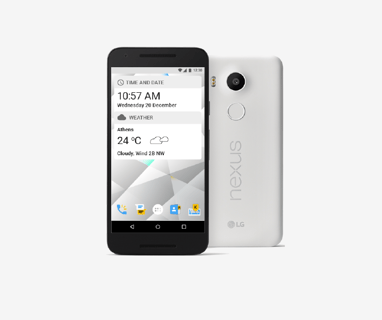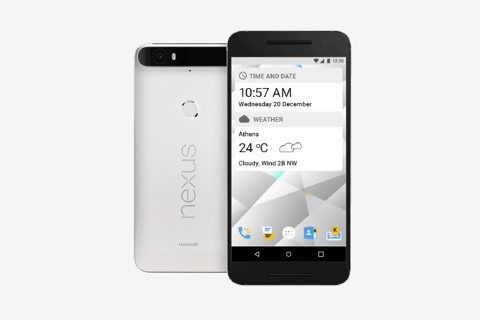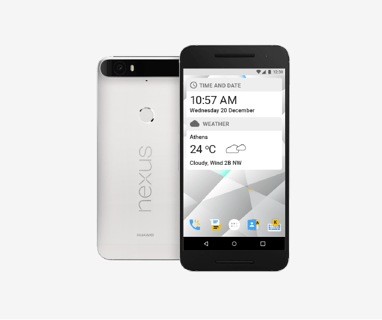 Install the Android ROM
Have a native Katsuna experience with system and multiple application straight to your Google phone

Personalization
Choose colour, size, engraving and other options to make your Katsuna products your own.